---
You may have always known that you wanted to be a doctor. At age 10 or 12 you knew, and you've never wavered. Or, it came to you slowly as you studied or did research or had clinical experiences that made it clear that medicine was calling you. Or, you graduated from college not sure or even headed in another direction, and have discovered medicine more recently.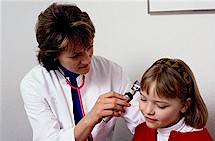 However you came to the decision, you now face the prospect of applying to medical school — a process not for the faint of heart. Depending on where you are in the process, Premed Advising Services can help you.
If you're a long-range planner, you're one, two, or several years away from medical school. What decisions are you making now that could impact your eventual success? We discuss everything: course selection, extracurricular activities, jobs, research, community service, and whatever makes you unique. We focus on how you can explore your interests and develop your strengths so that you become the best you can be.
As a first-time applicant, you're facing issues about MCATs or other standardized tests, primary applications (AMCAS, AACOMAS…) plus secondary applications and all those essays, choice of schools, interviews, and final decisions. We can work together through the whole application process or any part of it that you need support with.
Do you want to reapply? Many, many people have reapplied successfully. Others have faced repeated disappointment. What makes the difference? Our focus here is to identify why you weren't accepted and what you can do about it. Many applicants face disappointment by following the advice that worked for someone else. Or by doing the same thing they did last time, with the same result. We can do better!
Get in touch with Premed Advising Services and find out how we can work together to help you reach your goals.